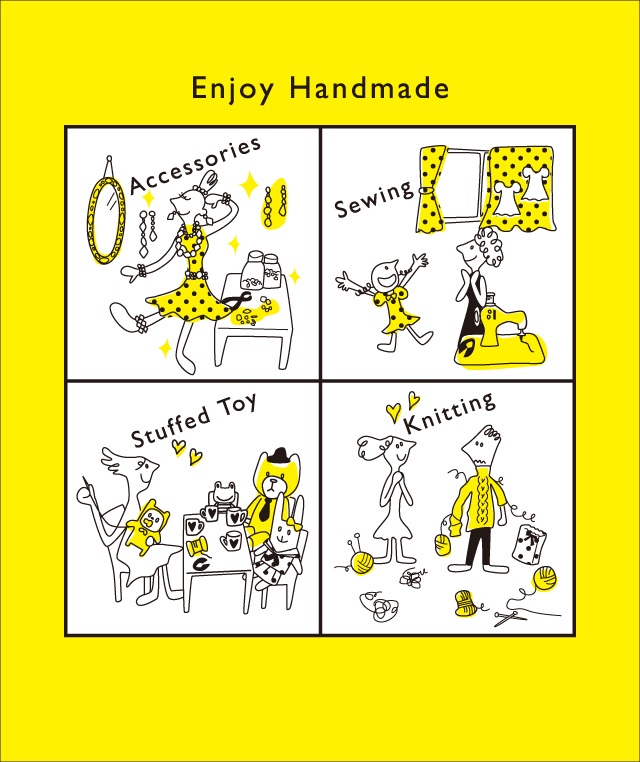 The Craft Market will be held once again in Kitakyushu.
This year's Craft Market will use the entire area of the West Japan Exibition Centre, making it the biggest it's ever been.
Artists' handmade creations will enrich our workshops! (?) This is a fun 2-day event to spend with your family.
Information is updated periodically. We're waiting for you !
Information on artists, exhibitions, etc. updates!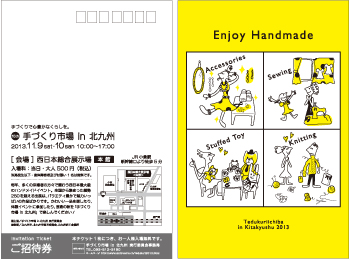 The Kitakyushu Craft Market will be free of charge with the distribution of invitation tickets.
Pick up your free tickets at:
□Nakanotetsu
□Takemiya
□Craft House
□Manabito ESD Station
□West Japan Living Newspaper
□NHK Culture Centre Kitakyushu Branch
□Poporato Number 3 Town
□Higashida Eco Club

15th Annual Craft Market in Kitakyushu
Open:
Saturday, November 9th and Sunday, November 10th 2013 from 10:00-17:00
Location:
West Japan Exhibition Hall (Map), about 5 minutes' walk from Kitakyushu Station North exit [Map]

Admission price:
(Door) Adults 500\ (price includes tax)
* Children high school age and under, senior citizens over 70 years of age, and those with physical handicaps can enter free of charge. One escort person of a handicapped person is also free of charge.
Contact
Please direct any inquiries about the Kitakyushu Craft Market to the Executive Planning Committee (Kitakyushu Eco Life Plaza)
Phone:

093-512-3190