Satoyama wo Kangaerukai NPO is always willing to collaborate in projects or special activities.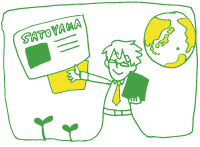 Guest Researchers
Satoyama wo Kangaerukai invites guest researchers to conduct investigations, analysis, offer consultation, assist in project development, and so forth in accordance with the existing research themes and project goals of this organisation.
As a general rule, any results produced as part of the Guest Researcher programme will belong to Satoyama wo Kangaerukai. However, results or data may be used for scholarly articles upon consultation with the organisation.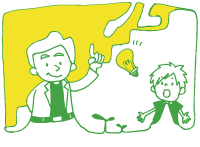 Mentoring
A chance to priv and leadership on the projects or actions done by our organisation with regard to training of our staff and supporters.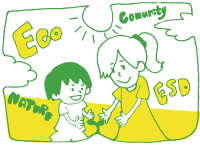 Satoyama Supporters
An open, friendly place where anyone can take part in these activities at any time.

■How to Apply
(1)For guest researchers and mentor programme applicants:
Please send a short essay detailing why you wish to apply (e.g. research theme, specialty knowledge areas), along with a personal history, and we will schedule an interview.
※If you are currently employed or in school, please ask permission from your employer or educational institution.
(2)Applying for the Supporter programme:
Please register to be a Supporter.
・You will receive an e-mail newsletter which is transmitted monthly, inside which you will find Satoyama Supporter Actions.
・There are both regularly scheduled and specific activities, gathering places, date and time, and activity details.
・If you do not receive these notices upon registration, please contact us.

■Contact Information
NPO Satoyama wo Kangaerukai Contact person : Igurumi
TEL : 093-662-3100 FAX : 093-662-3800
mail : info2@satoyama.cn
〒805-0071 Kitakyushu City Yahata-higashi Ward Higashida 2 cho-me 5-7